Our highly trained and experienced staff is solely dedicated to collateral and field examination services customized to each client's needs. We perform over 300 collateral field exams per year, serving over 70 lending institutions.

Our proven collateral field examination programs identify areas of potential risk, assess that risk, and provide recommendations to commercial and asset-based lenders to aid in making informed decisions. Our most common areas of expertise are new business pre-loan surveys and recurring field examinations. Both are essential tools to assist the commercial and asset-based lender in structuring existing or proposed credit facilities and in better understanding the underlying collateral.

TLS provides field examination services for a wide range of commercial bankers and asset based lenders, from community lenders to large national financial institutions. Our clients include commercial lenders offering informal or lightly monitored lines of credit to asset based lenders offering fully monitored asset based lending facilities. Our success comes from our experience, commitment to quality, and our ability to customize our collateral field examination programs to suit a wide range of lenders - from the most experienced asset-based lender, to the commercial lender requesting a field examination for the first time.

Our mission is to provide the best in asset-based collateral field examination services with experienced field examiners who understand the asset-based lending industry's collateral evaluation needs and the impact of collateral field examinations on credit decisions. As a leading provider of field examination services, we are recognized in the industry as a firm that values experience, quality, and service.
Our specialties include:
Traditional collateral field examinations
Consumer finance field examinations
Premium finance field examinations
Floor plan field examinations
Accounts receivable confirmations
Takedown field examinations
Accounts receivable aging analysis and ineligible calculation
Lender seminars
Training borrowers to correctly complete borrowing certificates and calculate ineligibles
We provide field examination services throughout the United States and Canada, with staff locations throughout New Jersey and Southeastern Pennsylvania enabling a cost effective solution for your outsourcing, asset based lending and commercial banking needs.

Personal service, experienced staff, asset based lending industry knowledge and quality work set us apart. Let our knowledgeable staff assist you in your collateral field examination needs.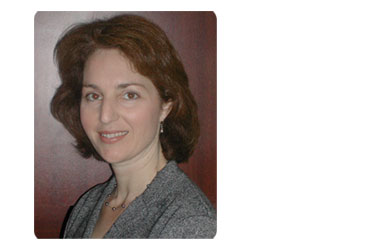 Marcie B. Trump, CEO and founder of TLS, previously served as the National Audit Manager and Senior Vice President for CoreStates / First Union National Bank with responsibility for 40 field examiners across the country. Her extensive banking and field examination experience includes over 20 years of asset based audit and management experience.

With an initial contract with a multibillion dollar national financial institution, Marcie founded TLS in 1999 with a staff of experienced collateral audit field examiners. The founding principle was simply to be the field examination firm of choice for both clients and staff. We have since expanded our talent and client base and are recognized in the asset based lending industry as a field examination outsourcing firm that values experience, quality, and service.

For additional information or to arrange a personal meeting, we invite you to contact Marcie Trump at 215-358-1007 ext. 101.