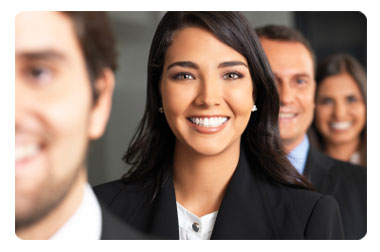 Our uniquely qualified staff, with deep industry experience, is solely dedicated to our field examination specialty, providing customized solutions based on each client's needs.

As a leading provider of field examination services, we are recognized in the industry as a firm that values experience, quality, and service.

Our mission is to provide the best in asset based collateral field examination services with experienced field examiners who understand the asset based lending industry's collateral evaluation needs and the impact of collateral field examinations on credit decisions.

Our most common areas of expertise are new business surveys and recurring field examinations. Both are essential tools to assist the lender in structuring existing or proposed credit facilities and in better understanding the underlying collateral.

TLS provides field examination services for a wide range of commercial bankers and asset-based lenders, from community lenders to large national financial institutions. Our clients include commercial lenders offering informal or lightly monitored lines of credit to asset-based lenders offering fully monitored asset-based lending facilities. Our success comes from our experience, commitment to quality, and our ability to customize our collateral field examination programs to suit a wide range of lenders - from the most experienced asset-based lender, to the commercial lender requesting a field examination for the first time.

Our specialties include:
Traditional collateral field examinations
Consumer finance field examinations
Premium finance field examinations
Floor plan field examinations
Accounts receivable confirmations
Takedown field examinations
Accounts receivable aging analysis and ineligible calculation
Lender seminars
Training borrowers to correctly complete borrowing certificates and calculate ineligibles


"At PNC Bank, we have the opportunity to work with many outsource vendors. Trump Lender Services is always one of my first choices, as they consistently provide us with superior reports that clearly identify and address all the collateral issues. Their field exam team possesses excellent communication skills as they work closely with the Relationship Team throughout the process. These efforts eliminate surprises and allow the bank to address significant issues while the exam is still ongoing, which ultimately strengthens the quality of the final report. Bottom line is that they have an experienced and knowledgeable staff that does excellent work and is a pleasure to work with. Great customer service and a great product make TLS one of the very best in the business. You won't be disappointed."
H.K., Senior Vice President, PNC Business Credit

"Trump Lender Services has been performing asset based field exams for our Bank for many years. The service and quality of their work has been exceptional. The staff has a tremendous amount of asset based auditing knowledge and it shows in their audit results."
S.S. Senior Vice President, National Field Exam Manager, Large Commercial Bank

"TLS is an organization of talented individuals who will always work to meet our due diligence requirements. They go beyond the numbers to get a solid understanding of the borrower's business and the credit and business risks presented. Their report presentation is excellent. A great group of people to work with."
R.M.H., CPA,
Managing Director Adams Business Credit, LLC
-> read more testimonials